You have several options to acquire our products:
Online SHOP
Select the products of your interest displayed on our site, click on "Add to cart" located at the bottom of each product.When you´re finish selecting the items you wish to purchase go to the "Cart" section to check that the products and quantities mentioned are the ones you want and thus be able to continue with the purchase process by filling in the relevant information to complete payment and shipping.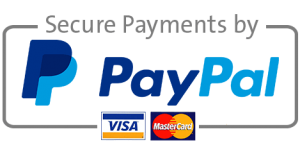 TELEPHONE SALE
Our sales staff will take your order via +54-11-5412-8750. In order to coordinate the payment method and time of delivery of your order. Office hours are Monday through Friday from 8:30 to 17:30 hours.
EMAIL
Through info@30yardas.com you can request the product(s) of your choice, stating the chosen product, your contact details, where our staff will contact you regarding payment and shipping.